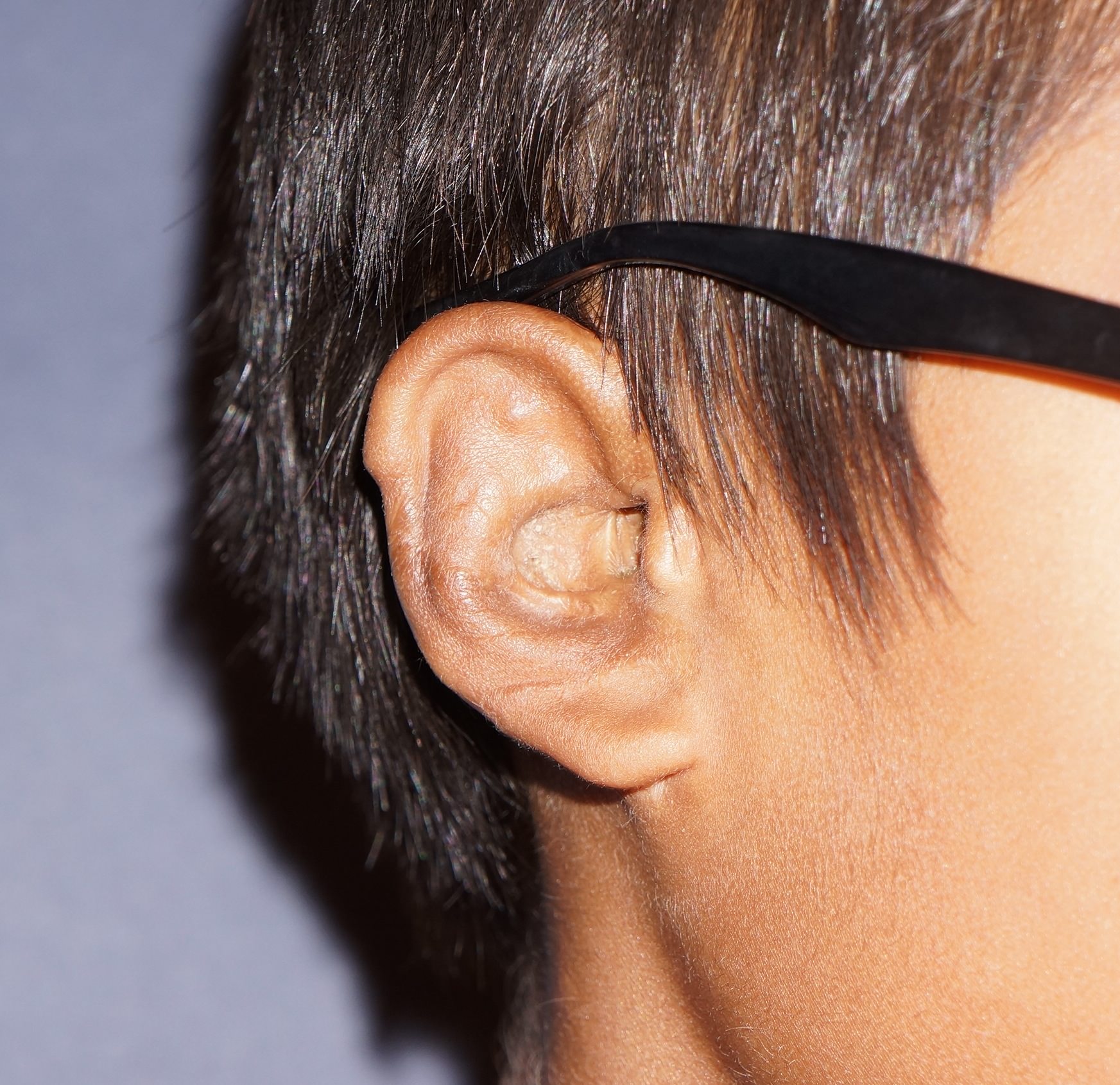 Implant fracture in Medpor ear reconstruction can occur at any time. It can be very subtle and would present with a change in shape and definition. One would be able to detect an implant facture by being able to mobilize the two segments together. Appropriate sleeping position as well as contact sports/activities restrictions in the first 4 months following the procedure is advised. Fractures are uncommon since significant efforts are made during the implant carving and formation to strut the helical rim and the base components together to have sturdy ear implant. Since we have modified our technique to assemble the two-implant components, we have seen a significant drop in the fracture rate to almost nothing. The two components are strutted together with multiple pieces of polyethylene material. In the presence of a fracture, if the patient wishes, the implant can be removed and replaced with a new implant via a simple short outpatient procedure. The procedure involves a making a post-auricular incision or "anti-helical" incision, sharp dissection of the soft tissues (flap and skin) off the implant replacement with a newly carved implant and watertight closure. No drains are used. The standard silicone mold is then applied.
In rare instances, the fracture can be lead to a small exposure. Management in this setting involves an implant exchange and a local flap (as described above) to cover the previously exposed area.
Moreover, chronic and late implant exposures are very rare and are most often caused by trauma. In contrast to early or impeding exposures, the implant has to be removed, exchanged and a new local flap and FTSG is used to cover the previously exposed area.
If you have any questions about Microtia reconstruction or complications associated with it, come and visit us. Dr. Tahiri will discuss with you in depth the matter and will talk to you about the risks, benefits and alternatives associated with Microtia Reconstruction.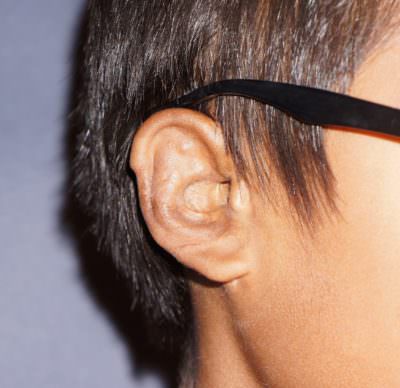 Tags: